---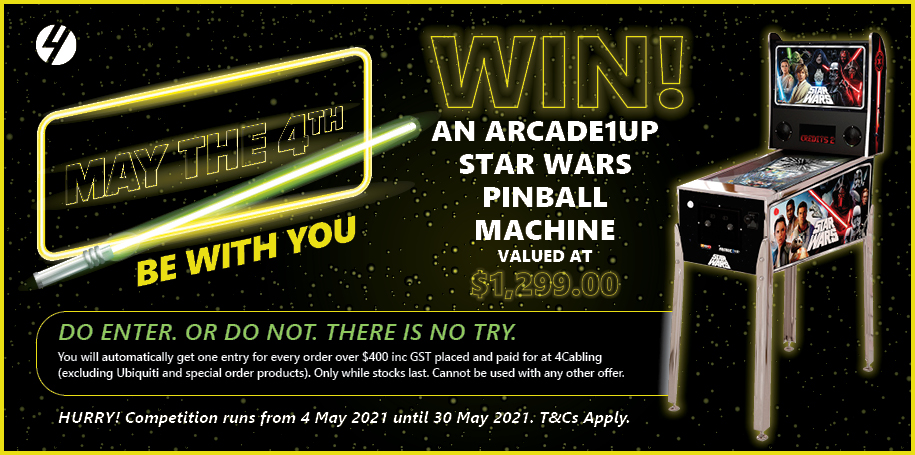 WIN an Arcade1UP Star Wars Pinball Machine!

Arcade1Up's Digital Pinball is here!

Complete your at-home arcade with your very own 3/4 scale Star Wars™ digital pinball machine.

An entire squadron of blockbuster Star Wars digital pinball games are preparing to launch, allowing fans to engage in 10 epic Star Wars titles all in one convenient place.

10 OFFICIALLY LICENSED STAR WARS PINBALL FIELDS!

Boba Fett™
A New Hope™
Ahch-To Island™
Battle of Mimban™
Darth Vader™
Masters of the Force™
Star Wars: Rebels™
Han Solo™
The Force Awakens™
The Empire Strikes Back™

You will automatically get one entry for every order over $400 inc GST placed and paid for at 4Cabling (excluding Ubiquiti and special order products).